A FAMILY PASSION
The beauty of cultivating your own dreams
From the study and the passion of the tuscan winemaker Marco Mazzarini along with his wife Adriana, was founded Poggio Amorelli's Farm.
Located in the heart of Chianti Classico, not far away from the historical city center of Castellina in Chianti, Poggio Amorelli represents a pristine corner where to indulge with nature and taste the tuscany's wine and typical products.
The Poggio Amorelli's farm is the main element of Mazzarini's family from 1997; From there came out the first production and it was extended to three other farms: one in the Maremma Toscana (south-west of Tuscany), one in the Chianti DOCG production area and a small vinegar factory in Modena homeland of the balsamic vinegar.
Besides the variety of IGT and DOCG wines produced and bottled in respect of the values and the Tuscany's traditions, in the farms are also produced Extra Virgin Olive Oil, Grappa and Balsamic Vinegar (IGP, DOP and Extravecchio).
The Family and the whole specialized team are following the entire production chain from the care of the vineyards to the grape harvest and bottling, with passion, dedication and expertise.
The farm welcomes all visitors interested in Tuscany food and wine who are looking for typical flavors and aged wines. The experience takes place in both the wine cellar and the panoramic terrace with an overlook to the soft hills of Chianti Classico.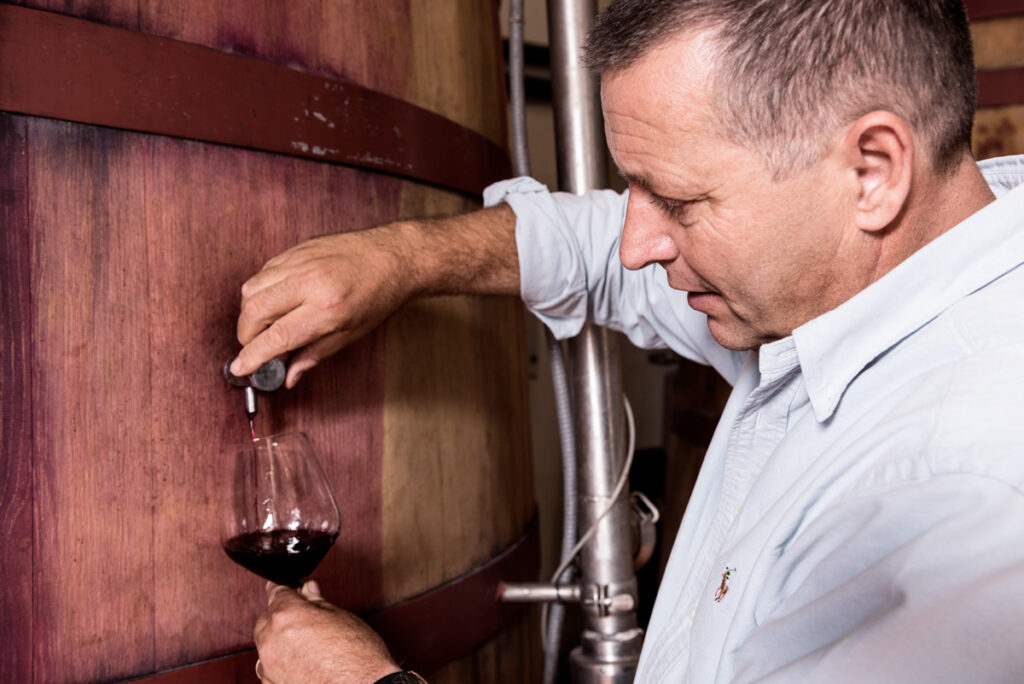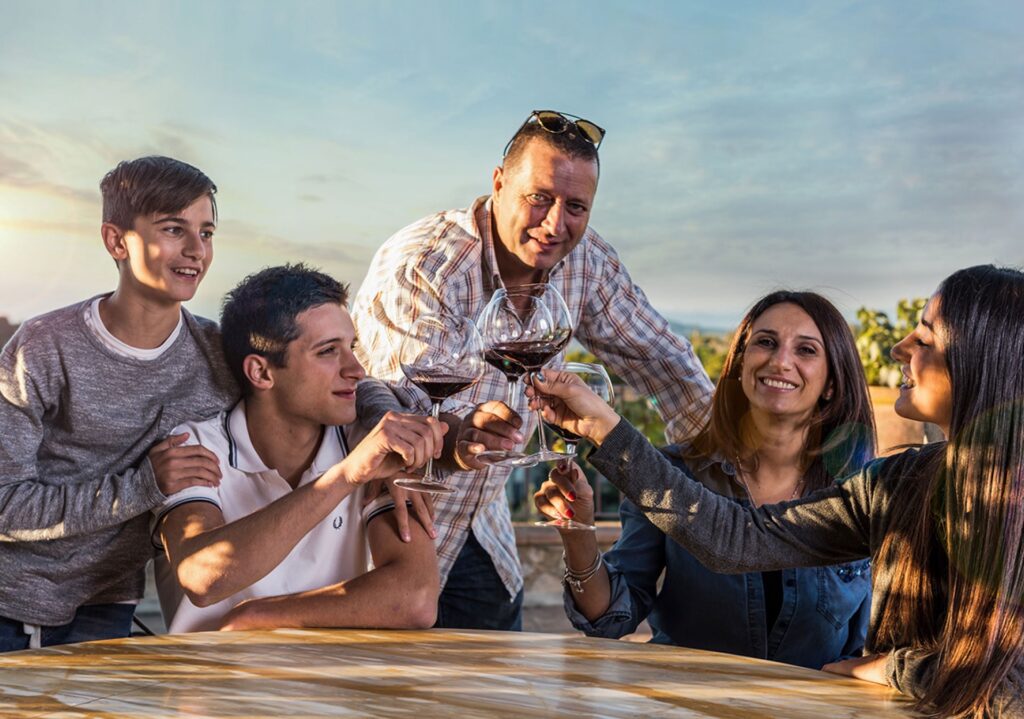 Our family
The family is composed by Marco Mazzarini, oenologist and agronomist, Adriana, Gloria, Raoul and Amedeo. Gloria and Raoul, the two oldest sons, have been actively involved in the company since 2016.